February General Meeting
February 27, 2018 @ 7:00 pm

-

10:30 pm
Tonight guest speaker will be VSAG favourite and Life Member Des Williams who will talk about the Development of the Rebreather. Des is a member of MAAV Marine Archaeology Association of Victoria the Historical Diving Society and has published many books on Marine and diving History.
We will also judge the November,December and January photo contests.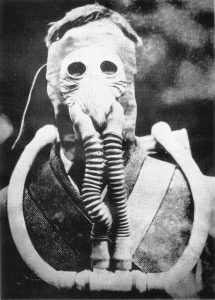 Here is more from Des on his presentation:
HISTORY OF THE FLEUSS REBREATHER
From the earliest experimental rebreather apparatus of 1708 (which consisted of a couple of layers of flannel impregnated with salt, vinegar and potash) to the sophisticated modern rebreathers of the 21st century – the story of the development of the land/sea-use rebreather is a fascinating one, but so seldom told!
At the VSAG meeting on February 20th, Des Williams from the Historical Diving Society, will present a potted-history of the development of the rebreather. This presentation will be illustrated with rare historical images from the 19th and 20th centuries. The rebreather was initially developed for land-use, to facilitate coal mine-rescue in irrespirable atmospheres, but it took the vision of one man, Henry Fleuss, to experiment with the apparatus underwater, in 1878.
Divers using the apparatus during the 19th & 20th centuries very quickly discovered that the fickle rebreather could be either a friend or foe and safety knowledge was gained the hard way!
Of course a good presentation wouldn't be complete without a few hairy-chested divers' stories and some tales of brave derring-do, so these have not been omitted! Hope to see you at VSAG on the 27th February.
Des Williams